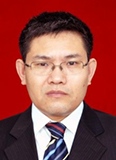 Professorial Senior Engineer Aimin Liu
Tianjin Port Engineering Institute Co., Ltd. of CCCC First Harbor Engineering Co., Ltd.
Aimin Liu holds more than 20 scientific research projects, including "Key Technologies and Demonstration Projects for Deepwater Hub Port Construction", "Research on Soft Foundation Technology for Underwater Vacuum Preloading ", and "Research on stability analysis methods of three-Dimensional Slope", such as national research projects, a number of research results have reached international leading or international advanced level, and won more than 20 provincial and ministerial level scientific and technological progress awards. He has edited more than 10 standards and published more than 30 papers. He has been awarded as an expert with outstanding contributions in Tianjin, a first-level candidate for 131 innovative talents in Tianjin, an expert for construction field in Tianjin, senior experts in the national dredging industry, China Postdoctoral Science Fund review experts, outstanding technical experts for CCCC and water transport engineering construction technology and standards experts.